WHILE STILL ADJUSTING IN THE THIRD INDUSTRIAL REVOLUTION, INDUSTRY 4.0 KNOCKS. IS AFRICA READY?
At the dawn of the third millennium, the world transitioned from the third to the fourth industrial revolution with the internet of things, cloud computing, and other disruptive technologies at the core.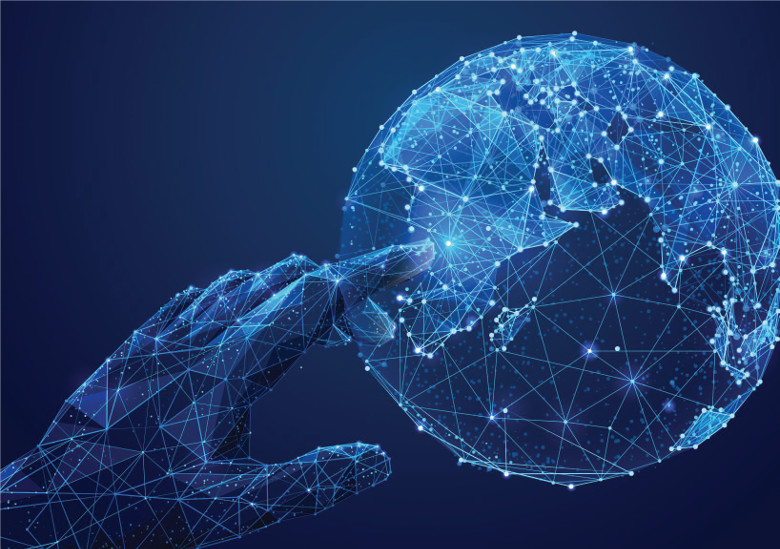 Prior to industry 4.0, the world experienced three other industrial revolutions driven by distinctive technologies. The first industrial revolution started in the 1760s to mid 19th century and had mechanization as the primary technology, which also transformed many economies from an agrarian basis to manufacturing. The iron and textile industry dominated and eventually the steam development (iED, 2019). Human intellect evolves day in and day out, and that is how the first industrial revolution technologies became obsolete, handing over to more advanced inventions that facilitated the emergence of electricity, gas, and oil that, in return, sustained the industries on a bigger scale (Cilliers,2018). The internal combustion engine was also invented during that era.
The third industrial revolution was around the corner only a century later, in the second half of the twentieth century. Along with the invention of electronics, computers, and telecommunications, there was high automation facilitated by high-level computing and bots. Nuclear energy also came into play, which changed many countries' military and economic statuses. Subsequently, the fourth and the present industrial revolution hit the ground, transforming the nature of the economy as well as connecting the world like never before. Disruptive digital technologies characterize this revolution and distinguish it from others. However, considering the current economic situation of different countries and continents, it is evident that they did not experience the innovations to the same extent.
What are the Disruptive Technologies?
In his book, The Innovator's Dilemma, Christensen explains what it takes for a technological invention to join the pool of disruptive technologies. Disruptive technologies introduce a new performance package that is simultaneously different from mainstream technologies and are inferior to mainstream technologies that are most important to the usual customers (Christensen,2013). Initially, they serve specific segments of the market that welcomes unconventional performance attributes.
Eventually, as development mounts, the rest of the market acknowledges the level of satisfaction that disruptive technologies offer to that niche in the mainstream market and adopts them. Technology disruption occurs when, despite its inferior performance due to the small demand, the new technology displaces the mainstream technology from the market. From the market's perspective, disruptive technologies tend to be positive most of the time. Simultaneously, from the suppliers' side, when they have failed to forecast and discern the potential change signals, the likelihood is that they will be forced out of the market. This technology is ushering the world's economy into the Fourth Industrial Revolution, dominated by digital innovations.
How can the digital revolution benefit Africa?
At the moment, the agriculture and energy sector host more technological inventions than others in African countries. Small-scale agriculture accounts for 80% of food production and 70% of all jobs on the continent, and the sector is hindered chiefly by unexpected weather changes (Smith, 2019). With Artificial intelligence, farmers can predict changes and act accordingly, which would utterly transform farming and improve production. In that light, food importation will be replaced by exportation.
The fourth industrial revolution will create more jobs for the ever-growing and young African population. Currently, only 3.1 million jobs are created each year on the continent compared to the over 12 million young people searching for employment (AfDB, 2020). On the frontline, telecommunication companies have digitized their services, expanding to the financial sector. So far, the Mobile Money technology, alone, driven by MTN, has created 400,000 jobs on the continent, and it's a growing area that other companies are joining the arena (MTN, 2019). As Africa meets the digital revolution, its young population is a potential asset. In 2018, transactions of about $1.3 billion were made in a day, and this not only improves the lives of those who are directly employed but also has ripple effects on their families' living standards.
The African Union is also envisioning the digital revolution to complement its latest trade agreement, the African Continental Free Trade Area, with milestones like online platforms that link producers and respective extended markets, digital payments, and carry out other business logistics online. If this trade and digitalization marry, the intra-continental trade will change from 16.6% of total exports, and facilitate digital infrastructure growth, enabling more collaboration between enterprises and the market (Christian, 2020). This change is due to the technology's ability to create a space where goods can be produced and consumed in the regional markets in a more distributed manner through access to information about the market.
Artificial intelligence like drones would assist in the transportation of medicines and other urgently needed materials from hospital to hospital or laboratories. Also, the Big Data invention would help to track the patients' progress and history. Also, these technologies would bridge the existing gap between the population and precarious medical care providers in poor communities and improve the quality of the current services (Smith,2019). Digital technologies such as online learning platforms will also improve education, especially in areas where access to schools is still a challenge due to different hurdles like insecurity, poor and scarce infrastructure, and the present Covid-19 pandemic that imposes social distancing and lockdowns (Sadeski,2020).
Assessing Africa's current position in the industry 4.0
The World Economic Forum has classified African countries as nascent or the least ready for the revolution (Sadeski, 2020). However, some countries have embarked on incorporating digital innovations in different sectors that uphold the economies. In Kenya, after 12 years, the Mpesa technology is now worth $1bn. It has attracted both international tech companies like Microsoft, IBM, and local startups to create digital solutions to solve Kenyan challenges (Maliza, 2020). This mobile money system in Kenya has allowed many citizens to afford financial services more inclusively and efficiently. According to the number of transactions, a person can obtain a short-term loan plus financial services accessible to even the poorest in society. It is the same case for MOMO innovation in the same Eastern African country, Rwanda.
Incorporating drones in Rwanda's health care system is also such a remarkable achievement as it placed the country ahead of giant economies like the US in terms of commercializing the innovation (Iraki, 2018). They are used to transfer essential drugs to remote areas from central laboratories quickly, and the quality of the medicines and other materials is maintained. Zipline, the company behind this innovation in Rwanda, plans to expand to other countries, and it is already operating in other states like Ghana. Drone technology is also used in South Africa to transport perishable goods.
On the other hand, many countries still demonstrate very low readiness, and Africa is still considered an adopter than a producer of digital innovations. Strong economies like Nigeria, South Africa, Egypt, and Kenya are the fast drivers, while others are still considerably behind due to several inhibitors.
What is missing for Africa to accommodate the 4IR
Like other industrial revolutions, digital innovation also relies significantly on infrastructure (physical and digital), ease of doing business in the country, human capital, and capital/investments (African Union,2020). Human capital is the enabling factor where Africa is most weak. Each revolution always presents its demand for particular skills, and the education systems should be able to adapt and offer the needed skills at the moment. Most educational institutions are still offering obsolete skills which do not empower the graduates to launch or get jobs once on the marketplace. Across the globe, demand is shifting towards social, behavioral, non-repetitive cognitive, and transferable skills from the narrow. Affordable and reliable infrastructure is also imperative as it is a bedrock that will sustain the rest of the transactions.
What could go wrong if Africa is by-passed again?
Much as digital financial services like mobile money, driven by telecommunication companies and financial institutions, have spread across, the failure to recognize and leverage the 4IR opportunities exposes the continent at risk of missing out again, as it did on the previous industrial revolutions. As Dambisa, author of Dead Aid, puts it, when Africa failed to adjust in the last industrial revolutions to catch up on the rest of the world, its global trade share fell from 3 to 1 percent over the past sixty years (Moyo,2009). Presently, Africa's economy is still dominated by agricultural activities, which is mirrored by its lowest income per capita as opposed to the Asian countries who invested much in manufacturing and the richest and industrialized countries that directed much effort in research and adding value. The focus should now shift from the continent's unpreparedness dialogues to taking responsibilities and charting ways to create a successful and inclusive digital revolution and economy for different African countries' citizens.
Reference
Moyo, D. (2009). Dead aid (1st ed., p. chap 8). Penguin Books.
Christensen, C. (2013). The Innovator's Dilemma [Ebook] (2nd ed., p. Chap 3). Harvard Business Review. Retrieved 23 March 2021, from https://pdf.zlibcdn.com/dtoken/27ed3f1cf5c8570501bb37ad7f41336f/The_Innovators_Dilemma_by_Christensen_Clayton)_1468151_(z-lib.org).pdf.
iED, i. (2019). The 4 Industrial Revolutions [Blog]. Retrieved 26 March 2021, from https://ied.eu/project-updates/the-4-industrial-revolutions/.
Cilliers, J. (2018). Made in Africa. Institute for Security Studies. Retrieved from https://media.africaportal.org/documents/made_in_africa_report_8.pdf
Smith, C. (2019). Revolutionary technologies will drive African prosperity – this is why [Blog]. Retrieved 23 March 2021, from https://www.weforum.org/agenda/2019/09/why-the-4ir-is-a-fast-track-to-african-prosperity/.
MTN, M. (2019). Mobile Money Contributes to 400 000 Jobs in Africa – MTN Group. MTN Group. Retrieved 25 March 2021, from https://www.mtn.com/our-story/spotlights/mobile-money-contributes-to-400-000-jobs-in-africa/.
Christian, A. (2020). Africa's Free Trade Agreement, The 4IR, Their Economic Link And A Vital Question About Preparedness [Blog]. Retrieved 25 March 2021, from https://weetracker.com/2020/03/12/africa-the-afcfta-and-the-4ir-link-preparedness/.
Sadeski, F. (2020). Potential of the Fourth Industrial Revolution in Africa [Ebook]. African Development Bank. Retrieved 23 March 2021, from https://africaeurope-innovationpartnership.net/sites/default/files/2020-01/Potential%20of%20the%20Fourth%20Industrial%20Revolution%20for%20Africa_Francie%20Sadeski.pdf.
Adotey, S. (2020). What will higher education in Africa look like after COVID-19? [Blog]. Retrieved 25 March 2021, from https://www.weforum.org/agenda/2020/06/higher-education-africa-covid19-coronavirus-digital-online/.
Maliza, S. (2020). Africa's Digital Wave. Careers Magazine. Retrieved 23 March 2021, from https://www.careersmagazine.co.za/2020/07/05/africas-digital-wave/.
Iraki, X. (2018). The Fourth Industrial Revolution is Africa's to Lose. Journal Of Future Studies, 23(1). https://doi.org/10.6531/JFS.201809_23(1).0008
Morsy, H. (2020). How can Africa succeed in the Fourth Industrial Revolution? [Blog]. Retrieved 23 March 2021, from https://www.weforum.org/agenda/2020/08/africa-fourth-industrial-revolution-technology-digital-education/.
African Union. (2021). The 4th industrial Revolution, a watershed moment for Africa's development.. Retrieved from https://au.int/en/pressreleases/20200226/4th-industrial-revolution-watershed-moment-africas-developmentAfDB. (2020). African Economic Outlook 2020. African Development Group. Retrieved from https://www.afdb.org/en/documents/african-economic-outlook-2020